Thread Carpal Tunnel Release (TCTR)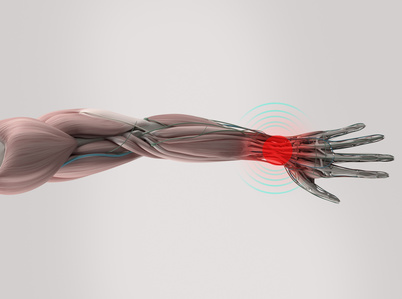 Dr. Dan Malone, a specialist in rheumatology and joint medicine, provides thread carpal tunnel release, a new, peer-reviewed non-invasive procedure for effective treatment of this common wrist nerve entrapment syndrome. Carpal tunnel syndrome is the most common nerve entrapment syndrome in the world. In TCTR, a sawing piece of thread transects the transverse carpal ligament (TCL) under the guidance of an ultrasound. This technique targets the TCL division to take place only inside the loop of thread around the target and does not injure any adjacent tissues. Using a spinal needle, the thread is routed in the hand with only two skin puncture sites, an entry and exit point. Thus, there are no incisions or stitches. Carpal tunnel release is achieved with no nerve or blood vessel injuries.
What are the advantages of TCTR?
This treatment requires no post-procedure rehabilitation.
You can return to work quickly, within days to weeks.
It is minimally invasive and virtually painless.
The procedure is done in an office with local anesthesia, and most patients are able to handle light daily activities the same day.
A little more about how it works:
In the first step, ultrasound technology precisely maps out the anatomy of the wrist and is then used to guide a thin needle through the skin of the palm, beneath the TCL, and exits at the base of the wrist. A special cutting thread is then sent through the needle and the needle is removed, leaving the thread in place. Using the same two puncture sites, another needle is inserted and this time the needle is guided over the top of the ligament. When the second needle is placed, the thread is returned through the second needle to the original insertion point, thereby looping the TCL.  The second needle is then removed.  Then the thread is manipulated back and forth to divide the ligament which releases pressure on the median nerve. Finally, the thread is removed and two band aids are placed on the needle placement sites; the entire procedure takes roughly 20 minutes. Thread carpal tunnel release offers a favorable, less invasive alternative to open surgery and endoscopic surgery, two other techniques that preceded TCTR. Contact us in Madison, WI to learn more about how carpal tunnel surgery may work for you.
Resources
Thread Carpal Tunnel Release Website
Peer reviewed published papers on TCTR
1st Guo TCTR article in Hand
Cadaveric TCTR paper copy
Guo clinical result paper 2016 HAND
Open vs Endoscopic CT release article Trumble TE
TCTR REVIEW ARTICLE 2017